Tech Lead – IT Operations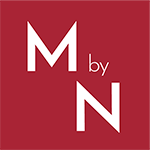 Do you want to be our guide on our digital journey?
Our infrastructure is the support for our business that is changing fast and our future depends on our ability to adapt and create the best fit solutions. Do you want to be our guide?
Imagine yourself in a bold Nordic digital media company. You are surrounded by highly skilled specialists, creating customer-centric IT that shapes the future. The culture is playful, creative, and innovative and with encouragement to grow and develop every day.
You are known for your functional and technical knowledge of cloud technologies. You have experience in on-premise solutions and the migration to different cloud solutions. You connect with people and you get things done. Are you the one we are looking for?
About the Job
You will work together with highly skilled IT operations colleagues. You will design, manage, and maintain the infrastructure that supports our digital systems. You will bring detailed knowledge of Microsoft Azure, and how applications and services are implemented using the Azure platform. You have knowledge of hybrid solutions, and the ability to integrate with other cloud providers.
Your Main Responsibilities Will Be
Be the tech-lead that will be our guide

Helping us to get the most out of Azure.
Gathering new requirements
Working with IT colleagues (local and Nordic) to design integrated system solutions
Driving and delivering system extensions, enhancements and change requests
Solving system issues and business needs fast
"The cool thing about our IT teams are that we work so closely together with our business units. Infrastructure operations is important to all our systems, and therefore we are looking for you to fulfill this important role, and we have so many exiting projects ahead of us"
Job demands
We expect that you have deep technical experience with Microsoft Azure. You understand how the platform works, what it can do, and how it integrates with other systems.
Moreover, We Expect That You
Connect well with people across team boundaries, and borders.

Have experience working with business stakeholders
Can argue effectively for technical solutions and their place in a mixed IT architecture
Like to front design, architectural challenges, draw roadmaps as well as being a hands-on implementer
Understand cost management in Azure
About You
We are looking for the right mix of independent driver and team-player. You will have a proven track record working with Microsoft Azure, as well as on premise solutions. You are hands-on with Azure features, data, workflows, and security. You can translate needs into solutions and tech-speak into clear language.
You are fluent in English. Experience in Publishing or Media is an extra advantage though your experience can just as well come from other areas. Experience with a CI/CD environment is a must.
Whether you have a Tech Lead role today or have the ambition to take it, we would like to hear from you, and we will make sure you will get the support from us. We hope you like to influence the IT infrastructure and cloud environment to always be in great shape for our business.
We offer

An exciting and important role in a creative and informal environment

Focus on professional and personal development and training
Good employee benefits in health, exercise, and recreation
Fabulous colleagues in a great workplace
Few travel days and focus on your work-life balance
About Us
We are a Nordic IT organization delivering IT services to 2,500 colleagues throughout Norway, Denmark, Sweden, and Finland. We are working on developing the newest solutions for all our Houses. On the Nordic level, we employ about 100 IT people, and we are proud of what we deliver.
Our Operations team has 9 friendly specialists in Denmark, Sweden, and Finland. Your Copenhagen colleagues will include geniuses and technical pioneers. You will find all of us warm, welcoming, determined and dedicated.
Your new manager says "There is so much opportunity. We will give you the freedom to design and implement, we will support you all the way. If you get along well with people and you bring good ideas, we will love you and you will love us!"
Workplace Copenhagen
Contact
If you have any questions regarding the position, please contact our Recruitment Partner Helle Nordved on +45 22 19 73 91.
Application
Please send your CV and motivation (in English and 1 file) to job@nordved.dk. We will conduct interviews on an ongoing basis, so apply already today.