Senior IT Architect – Commercial – Patients Solutions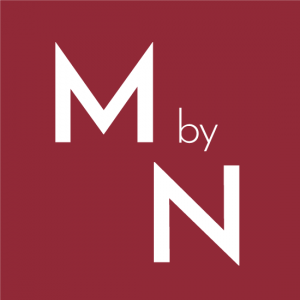 You will be part of Global IT's digital and innovative department with focus on Digitalization of the Commercial area in this well-respected large International company (C25). The role is strategically important for the company and is seen as a key-role in the organisation.
Responsibility
Together with your Business Development Partner and team you will mature and progress the conversation about digitalization and platform choices in the Commercial Line of Business and you will be a key co-creator of the companys Commercial Business IT Strategy and capabilities. The role has a mandate to make decisions.
The purpose for the role is to ensure Digital Customer Engagement by building an ecosystem of modern commercial platforms, where you
take architectural leadership within specific areas of the commercial IT, driving the planning, definition and high-level design of the solutions and exploration of alternatives
work closely together with the Enterprise Architect set a clear vision and build strategy and capabilities
ensure architectural thinking in Commercial and define and oversee the target architecture and execution
drive strategic discussions among groups of senior stakeholders and management teams in Commercial
translate business strategy into technology platform requirements
support the implementation of requirements with architectural guidance
You will find the solutions in cooperation with your stakeholders and your co-workers will build the platforms and services.
You have solid experience with
IT architecture and maybe certifications in Togaf and SAFe
Understanding of processes in the Commercial space (Sales, Marketing etc.)
Technology used in the Commercial area like e.g. CRM, Customer Identify and Access Management, Event Management, Customer Master Data Management, Multichannel Management
Cloud experience (Azure/AWS)
If you have experience with Patient Solutions, it is a plus
If you are familiar with platforms and services widely used in the commercial area like e.g. Salesforce, Mulesoft, Veeva, IQVIA it is a plus
As a person you like to
Start up new things and build some framing and form/structure an area
Communicate with business and do great stakeholder management
Collaborate and engage your stakeholders
Handle several tasks while keeping focus on driving things forward and make results
Handle complexity and convert to simple versions
Like to leverage technology
Language – English is the main language at the company, we ask for good skills written and oral to be able to communicate and be understood by your co-workers.
Workplace – Greater Copenhagen
How to proceed
Contact Helle Nordved on +45 22197391 to hear more and ask questions – or send your CV on job@nordved.dk as soon as possible.