Tech Lead 1 – develop value-adding digital products in Azure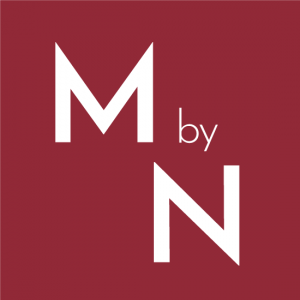 Huge influence on future digital innovation
You will be part of the digital and innovative department where focus is to be a Trusted Partner on greenfield software ventures across the global company, and both funding and growth for the next many years are in place.
The purpose is to tackle key business challenges where the digital products can either innovate, impact and improve several parts of the value-chain to benefit the customers and humans overall. The role is strategically important for the company and is seen as a key-role in the organisation.
Benefits of work-culture
They are building inhouse teams – you will have a lot of people to play with right here
Agile scrum teams which co-locate with the business – you work directly with your inhouse clients
International teams with highly flexible and hybrid workplace, base in Greater Copenhagen
A huge amount of benefits to support you each day – you will not miss anything
Low hierarchy will make it easy to drive your ideas forward – you have real impact on the companys future
Technology driven culture – you will have impact on technology choices
Coding for scale – you will see your digital products scale internationally and used world-wide
Community for Tech Leads and Developers is in place – to interact, learn, develop from each other
Responsibility
As a Tech Lead you will have 3 main responsibilities
The Leadership role is joint with the Product owner, where you have full responsibility of the architecture and technologies used for the digital products, making sure of quality and the product is secure. The Product owner will have full responsibility for the business side. The full agile team works closely together to make sure the digital product will address the business challenge needed.
Contribution to build up the software development life-cycle and capabilities
Together with the people building up the technology foundation for inhouse software development, the other teach leads and developers, you will impact the decisions on which technologies to be used, how the company build the digital products, best practices for coding, how to organize work etc. and thereby contribute to mature and build a world-class inhouse digital development area to address key business challenges.
You will work along side the team of developers, Platform engineers, UX/UI designers, data scientists, data engineers, product owner, scrum master etc. Depending on the product, teamsize, phase and maturity, we expect you to have hands-on development 50-70 % of the time.
You have solid experience with
Full-stack mainly back-end software development
Experience with greenfield (new) digital product development is an advantage
Experience in design/architecture with data focus – event driven architecture is important
Experience setting the tech direction for a team
Cloud experience – we ask for Azure experience – especially around PaaS offerings
Software Development – you can come with e.g. C#, .net
The Microsoft stack is used today.  You are not bound to MS forever, remember it is for the current digital product, and right now there is 5 digital product teams, soon there will be many more to work with, where you have influence.
Some of the tech in current digital products
Development: C#, .NET Core, Ionic, Vue 3, Vuex 4
Cloud: Azure (Azure Web Apps, Cognitive Search, Functions, EventHub, BlobStorage)
Deployment: Azure DevOps for CI/CD
Testing: Cypress end-2-end
DB: CosmosDB
Remember you can influence technologies for future products, you can go to other digital products, you can stay and drive further development and maintenance – the opportunities are huge, and since they are building up, you have enormous influence on your future job-tasks.
As a person you like to
Start up new things and build some framing and form/structure an area
Communicate with business and do great stakeholder management
Collaborate and engage your stakeholders
Handle several tasks while keeping focus on driving things forward and make results
Handle complexity and convert to simple versions
Like to leverage technology
Language – English is the main language at the company, we ask for good skills written and oral to be able to communicate and be understood by your co-workers.
Workplace – Base in Greater Copenhagen, flexible/hybrid (no 100% remote, you need to co-locate with the business)
How to proceed
Contact Helle Nordved on +45 22197391 to hear more and ask questions – or send your CV on job@nordved.dk as soon as possible.